3 results total, viewing 1 - 3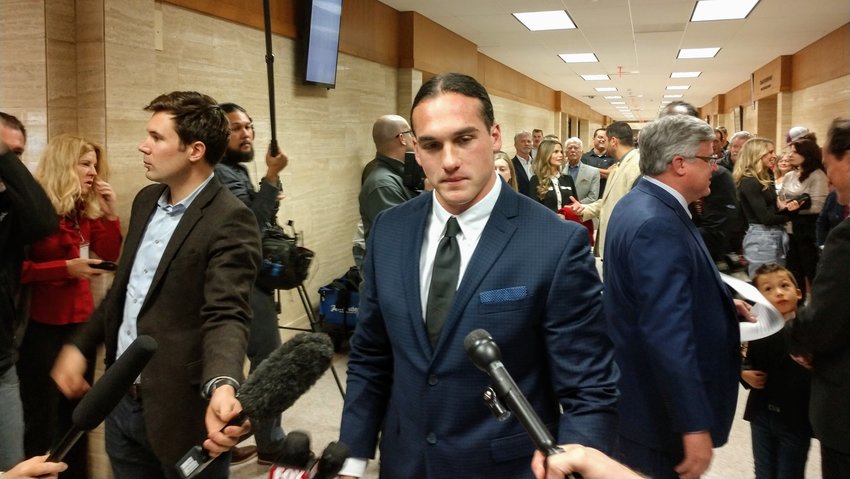 After 6 years of hardship and doubt, former Leander High School football star Greg Kelley wiped back tears Wednesday morning in Williamson County District Court as he gave thanks to God, his family and all of his supporters following his official exoneration from his 2014 conviction for super-aggravated sexual assault involving a child.

more
By JOSH MONIZ, Senior Reporter
|
11/27/19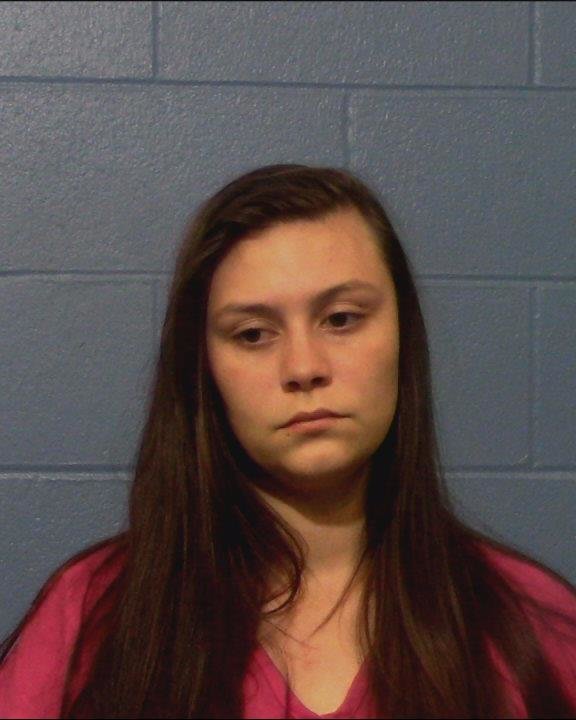 Two Cedar Park parents were arrested Friday, July 26, and charged with Injury to a Child as the Cedar Park Police Department investigates the circumstances surrounding extensive injuries to a 7-week old infant.

more
By JOSH MONIZ, Senior Reporter
|
8/2/19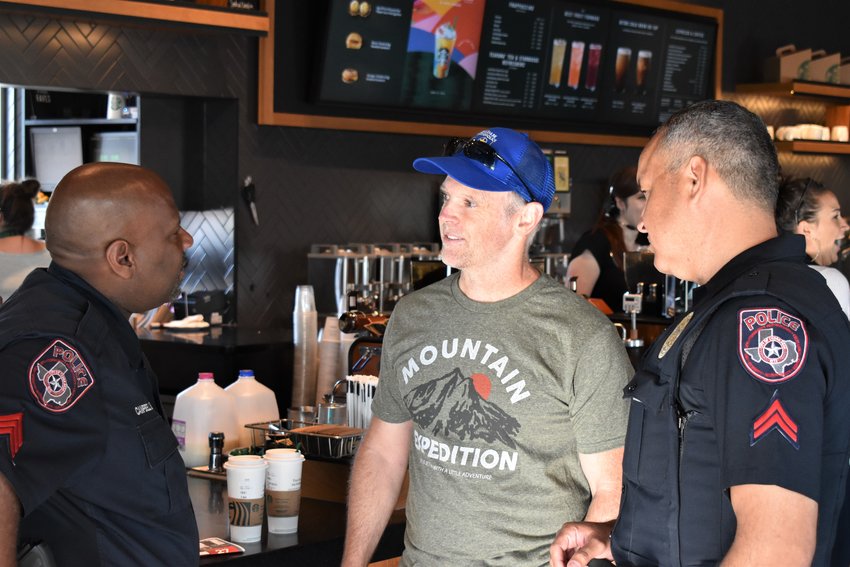 Early morning visitors to the Starbucks at The Parke on Monday got a bonus item with their usual order of coffee: a chat with local police officials.
more
By SETH LUSTER, Community Reporter
|
7/15/19